BY: AUTO MART STAFF WRITER
With over 100 000 cars listed on Auto Mart, we have a range of cars that will make any car shopper's budget work. We list more affordable cars than any other platform and also have a section on our website that is dedicated to buying Cheap Cars in South Africa.
With the state of the South African economy, buying a car has become even more of a luxury and our new Cheap Cars section is dedicated to just that, cheap cars. So don't worry if you don't have a big budget, you will easily find a cheap car on Auto Mart.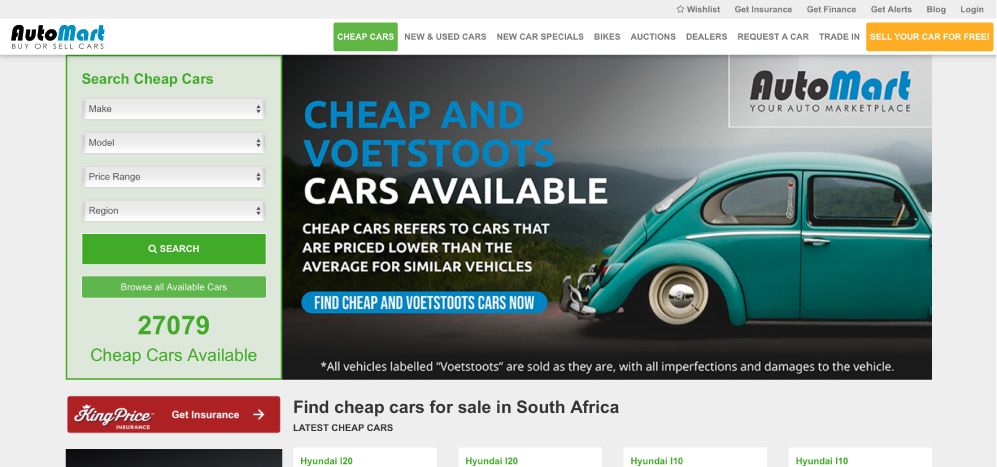 Auto Mart's Cheap Cars Section
The Cheap Cars section is found anywhere on the Auto Mart site's navigation bar or menu and is highlighted by a green tab. Click on the tab and you will be directed to the very familiar Cheap Cars homepage. The search functionality here is the same as the Auto Mart homepage options.
The Cheap Cars section is dedicated to sellers who want to sell cars as voetstoots. This means that as a buyer, what you see is what you get. It is also home to cars that are being sold below the average listed price. In this section, each listing is labelled as Voetstoots or Low-priced.
The seller usually won't take any responsibility for problems with the vehicle after it has been sold to you. It is the buyer's responsibility to ensure that the vehicle is in a condition they are happy with before making a final purchase. Some buyers usually ask for a roadworthy certificate before buying.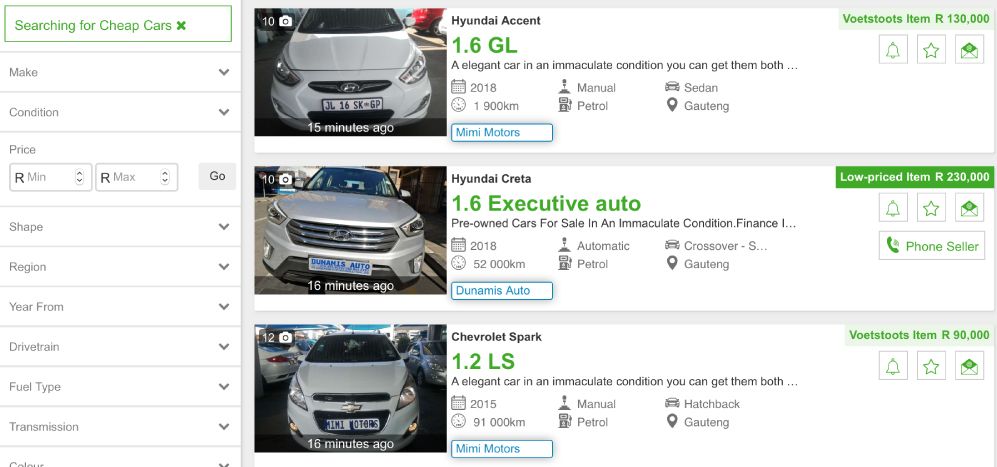 These vehicles have been recognised by the site as vehicles that are being sold below their average listing price. As soon as a seller lists a vehicle that is lower than the average vehicle price for the same model, the vehicle is flagged by our back end systems as a low-priced vehicle and will be listed in the Cheap Cars section.
Our Cheap Cars section allows users to use all the standard features that are available in our normally priced cars section. You can also set up Alerts for Cheap Cars.
When searching in the Cheap Cars section, users can select the filter tool to view either the Voetstoots cars or low-priced cars and, once they are in the specific section, they can further filter the listings displayed using the standard filters offered. With over 20 000 cars under R200 000 in the Cheap Cars section and over 9 000 cars under R100 000, this section is definitely the place to look if you are searching for a cost-effective runaround, your first car, or just a car bargain that is being offered by a seller.