What if we told you that Auto Mart could save you hours of time by sending you the cars you want without you having to lift a single finger…
It's now even easier to find the car that you looking for. Auto Mart has an Alert feature which allows you to stay updated with what you want as soon as it becomes available, this means instant real-time updates. This allows you to have a great head start so that you don't have to miss out on any deals while you are too busy to browse.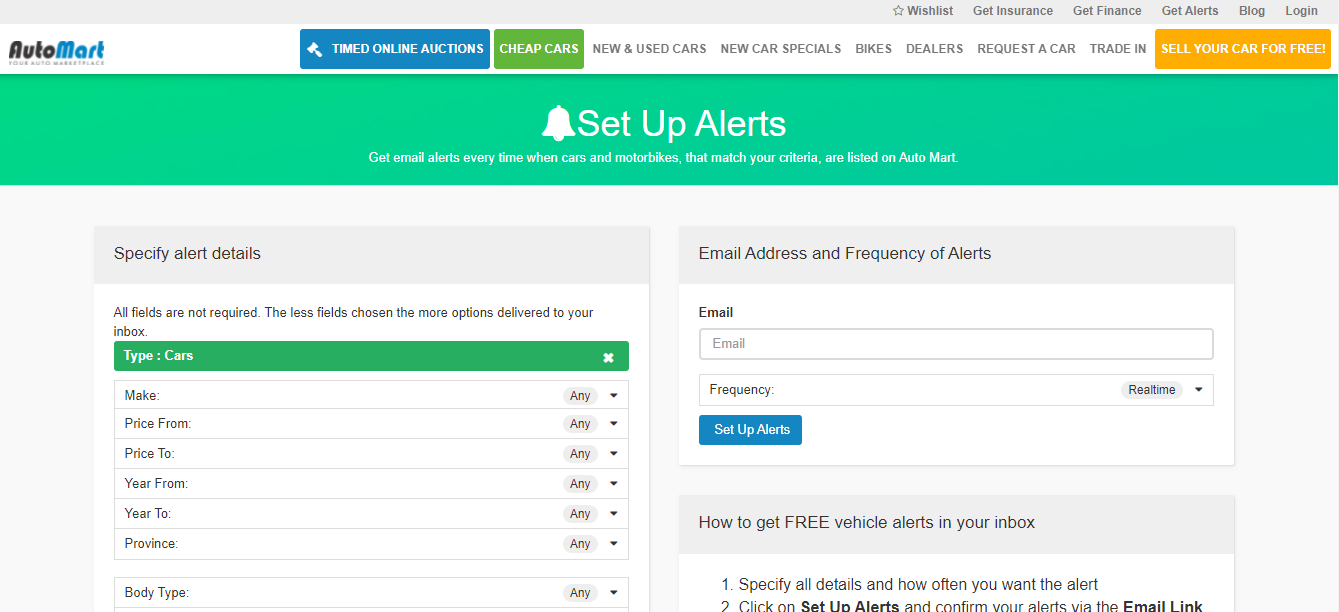 Signing up for Alerts on Auto Mart is FREE and an easy and effortless process which guarantees to deliver your exact search criteria. With your busy schedule, it's often difficult to stay on top of all the latest deals, but Auto Mart can do all the searching for you. We will send you exactly what you are looking for when you want it… How's that for service!?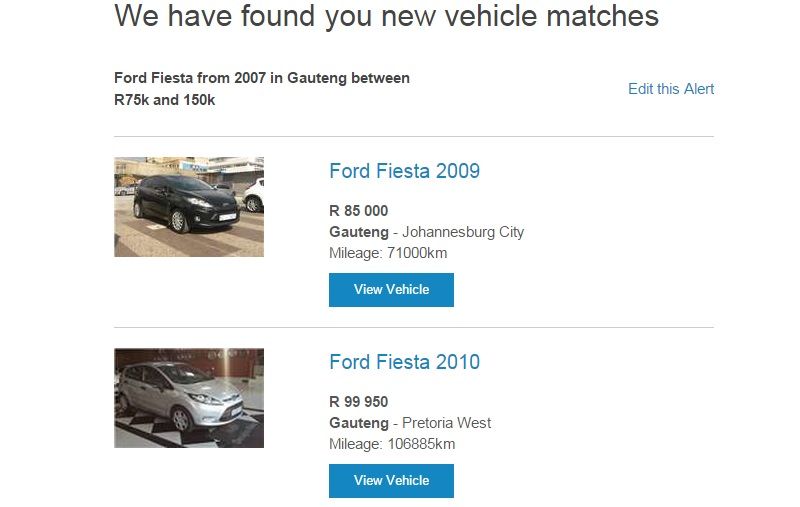 With so much competition and the risk of cars being sold while you are too busy or unaware, we have made sure that you don't let any of the bargains slip through your fingers. Signing up is free, and you can refine your Alert as much as you want, when you want. From the Auto Mart website, there are 3 different ways that you can get alerted, the first option will be via the pop up that displays on your screen after you have made a search. Your search criteria will be remembered and all you simply need to do is insert your email address and click 'Get Alerts'.
The second way to get alerted is to click on the green 'Get Alerts' tab on the top right hand corner of your screen. From there you will be taken to our designated Alerts page where you will be able to customize your Alerts criteria to fit your needs. The third option will be in the form of a fixed Alert box at the bottom of each page that you search on. Once you have signed up, don't forget to activate your Alerts by clicking on the activation link that gets emailed to you.
Finding a car has never been easier, just sign up for your Alerts and www.automart.co.za will send you all the latest deals and bargains.