The new Range Rover Sport features an upscale cabin with leather seats, powerful hybrid and gas engine options, and great off-road capabilities. This vehicle takes inspiration from its larger sibling and features stunning lines and a smooth and efficient drag coefficient. Its door handles, flush glazing, and a hidden waist rail finish highlight its impressive appearance. The sloping back and front end, short-overhead windows, and impressive front-end design make this a must-have for anyone who values style and practicality. Are you looking to get your hands on one of them? Browse through Auto Mart to see a wide variety of Range Rover Sport cars for sale.
It is no secret that the new Range Rover Sport is regarded as the most dynamic vehicle in its class. Take note that it features 10 different derivatives and comes in four engine options, including petrol, diesel, and hybrid. The starting price for the new model is R2 000 000.
Let's get down to what we love about this vehicle, the specification, and its pricing.

Photo by Motorpress
Things we love about the Range Rover Sport 2023
The exterior styling is beautiful and luxurious
The V8 engine is a cracker
The cabin execution and space are excellent, we're in love with it
Exterior design
The Range Rover Sport embodies the spirit of refinement and modernity. It redefines what it means to be a sporting luxury vehicle.
The sculpted lower bumper, aggressive grill, and headlights create a powerful and confident attitude, while the body surfaces deliver performance and power. The tail lights complete the package.
The Range Rover Sport Dynamic features a variety of design touches that are created to enhance its attitude and presence. These include Matte Graphite lettering, unique bumpers, and satin-burnished copper details.
The muscular stance and dramatic proportions of the new Range Rover Sport make it an imposing vehicle on the road. Its 23" wheels are available in various finishes.
Interior design
The combination of sophisticated and modernist design elements creates a sense of focus in the interior. The driving position is purposeful and sets the tone for a well-designed interior.
The concept of sustainable luxury is being redefined by combining the finest materials with modern design. This includes lightweight fabrics that are durable and perform well.
The interior features a luxurious and dynamic feel thanks to its combination of materials and tailoring. There are various options for leather, including semi-aniline, grained, and Windsor.
The sculpted seats of the new Range Rover Sport Dynamic deliver exceptional comfort and stability. Its interior features are also unique, such as the dual-tone colours.
The interior of the new Range Rover Sport is now enhanced with the Moonlight Chrome and Noble details. The subtle Moonlight Chrome elements create a rich and cosseted atmosphere inside the vehicle.
How much does it cost in South Africa?
See the pricing from August 2022:
| | |
| --- | --- |
| Range Rover Sport D350 Dynamic S | R2 001 200 |
| Range Rover Sport D350 Dynamic SE | R2 062 100 |
| Range Rover Sport D350 Dynamic HSE | R2 189 200 |
| Range Rover Sport D350 Autobiography | R2 252 300 |
| Range Rover Sport D350 First Edition | R2 281 700 |
| Range Rover Sport P400 Dynamic S | R2 001 200 |
| Range Rover Sport P400 Dynamic SE | R2 062 100 |
| Range Rover Sport P510e Autobiography | R2 777 000 |
| Range Rover Sport P510e First Edition | R2 806 500 |
| Range Rover Sport P530 First Edition | R3 011 600 |
NB: Land Rover vehicles come standard with a 5-year/100 000km maintenance plan and a 5-year/50 000km warranty.
What engine does the Range Rover Sport have?
Range Rover has always offered a wide range of options, and the new generation of models will have seven engine choices. Customers can choose from five different models starting from launch, and there will also be an electric Sport in 2024.
However, the Land Rover's Range Rover Sport comes in two types of engines: a 2.0-litre diesel and a 2.0-litre petrol. The former is available in both petrol and diesel variants and can be paired with an automatic transmission. The Sport is a 5-seat, 6-cylinder car that has a length of 4 946mm and a width of 2 209mm.
How much space does the vehicle have inside?
The first thing you notice about the Sport is its high-quality interior. It's both functional and beautiful, and it provides a great place to take a long drive. However, regardless of the trim level, its cabin is very different from the full-sized Range Rover. Even though it's a more agile model than its predecessor, the Range Rover Sports still manages to be a massive vehicle. It measures 4 ,924mm long and weighs 2 209 pounds. Its cargo space is spacious enough even if the cabin isn't full. This versatile vehicle can be used for carrying all kinds of items, such as clothes and equipment, when traveling or running errands.
Moreover, the Sport's second row is spacious enough to accommodate families. It also features a luxurious cabin and all-around design, making it an ideal choice for those looking for a more refined vehicle.
Not forgetting that the layout and features are similar to those found in the Range Rover. This is no bad thing, especially considering how well the new model is made. Land Rover also offers a wide range of ways to customise the Sport, making it the ideal choice for any buyer.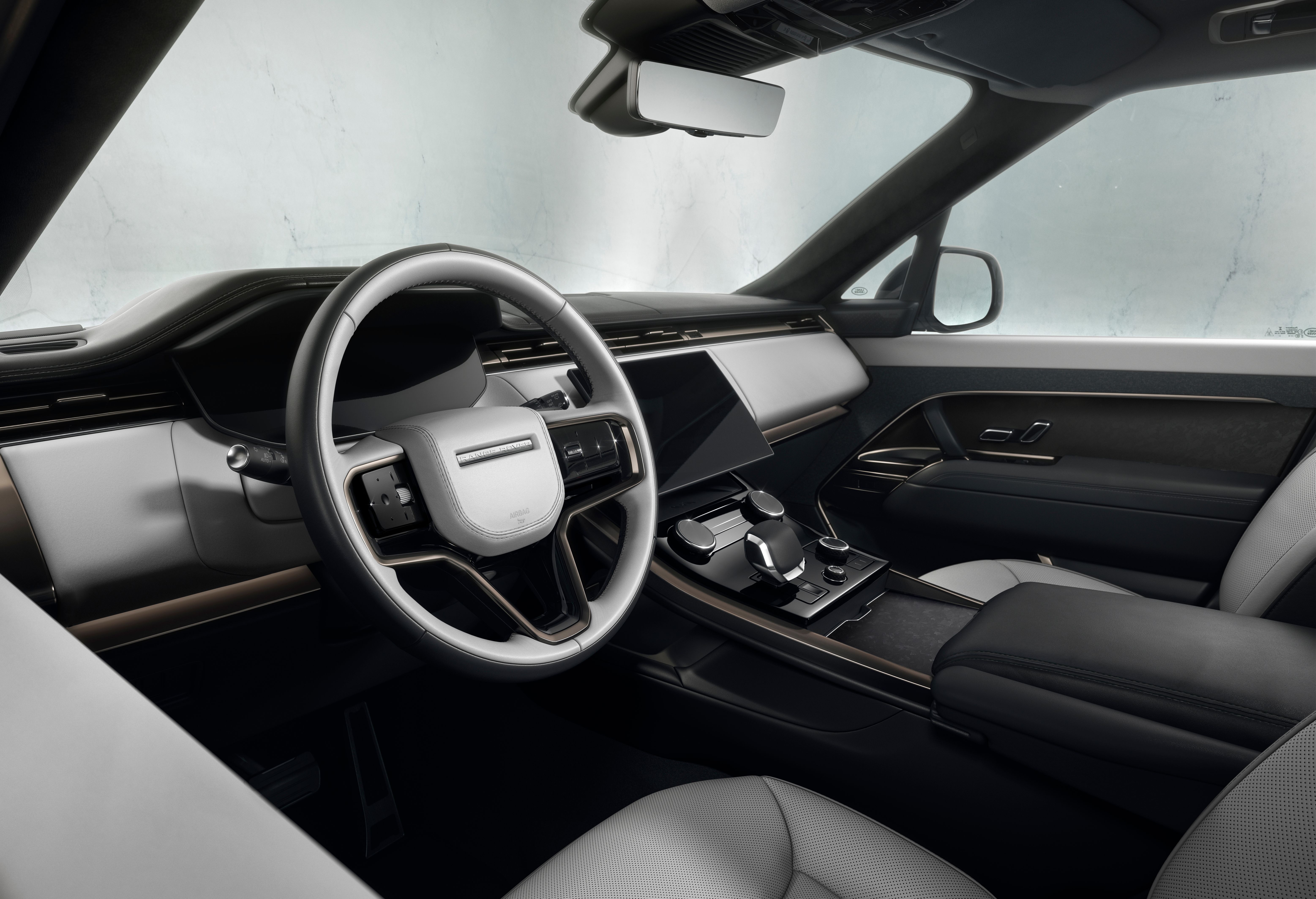 Photo by Motorpress
Is it a safe car to drive?
Like other Range Rover products, the Sport comes with a variety of safety equipment. Other standard safety features in the range include adaptive cruise control, blind-spot monitor, rear cross-check, and traffic sign detection.
This vehicle features a 360-degree camera, a 3D-parking sensor, and an automatic lane change system. It also has a remote parking function that allows drivers to park their vehicles while looking at their phones.
The new Range Rover Sport is a competent all-around vehicle regardless of its choice of engine. As a result, it can be hard to find fault with this luxury vehicle, as it comes with a variety of options and a serious amount of credibility. Find a wide range of Range Rover cars for sale on Auto Mart and enjoy the benefits of driving luxury itself.