BMW
Automotive Tips & Advice
BMW has always been at the forefront of automotive innovation, continuously pushing boundaries to enhance the driving experience. One prime example of their commitment to excellence is the revolutionary BMW ConnectedDrive Services & Apps. Designed to seamlessly integrate technology into your vehicle, these services and apps offer a host of features that make your driving experience safer, more convenient, and highly connected. Whether you're a tech enthusiast or simply someone who appreciates the convenience and luxury that BMW offers, the ConnectedDrive Services & Apps are a game-changer. Find BMW cars for sale on Auto Mart and unlock the full potential of this innovative technology.
In this article, we delve into the world of BMW ConnectedDrive, exploring the remarkable features and functionalities that are available to buyers.
Photo by Ammy K from Pexels
Let's find out more about BMW ConnectedDrive Services & Apps
BMW ConnectedDrive Services & Apps bring the power of connectivity into your car, transforming it into a smart and intuitive companion. With a range of features tailored to meet your individual needs, BMW ConnectedDrive keeps you connected, informed, and entertained throughout your journey.
Let's take a closer look at some of the standout BMW services and apps that buyers can enjoy:
Teleservices: This service is designed to ensure your car is always operating at its best. It automatically sends relevant data to your preferred BMW Service Partner, who can then proactively reach out to schedule maintenance or address any potential issues. This proactive approach to vehicle maintenance helps you save time and ensures your vehicle remains in top condition.

Remote Services: With the BMW Connected app, you can remotely control various functions of your vehicle right from your smartphone. Lock or unlock your car, flash its lights, sound the horn, or even pre-condition the cabin temperature before you step inside. The convenience of BMW Remote Services puts you in control, no matter where you are.

Connected Music: Buyers can enjoy the ultimate music streaming experience with BMW Connected Music. Seamlessly integrate popular music streaming services into your car's infotainment system, allowing you to access your favorite playlists, artists, and podcasts on the go. With crystal-clear sound quality and intuitive controls, your musical journey is elevated to new heights.

Concierge Services: Elevate your driving experience with the Concierge Services. This premium feature connects you with a dedicated BMW call center agent who can assist with a wide range of services, from booking restaurant reservations to finding points of interest and even providing information on flight departures. The Concierge Services ensure that every journey is tailored to your needs, offering a touch of personalised luxury.

ConnectedDrive Store: Buyers have access to the BMW ConnectedDrive Store, an online platform that allows you to customise your vehicle's features and functionality. From navigation upgrades to additional entertainment options, the ConnectedDrive Store lets you tailor your car to suit your preferences and stay ahead of the technological curve.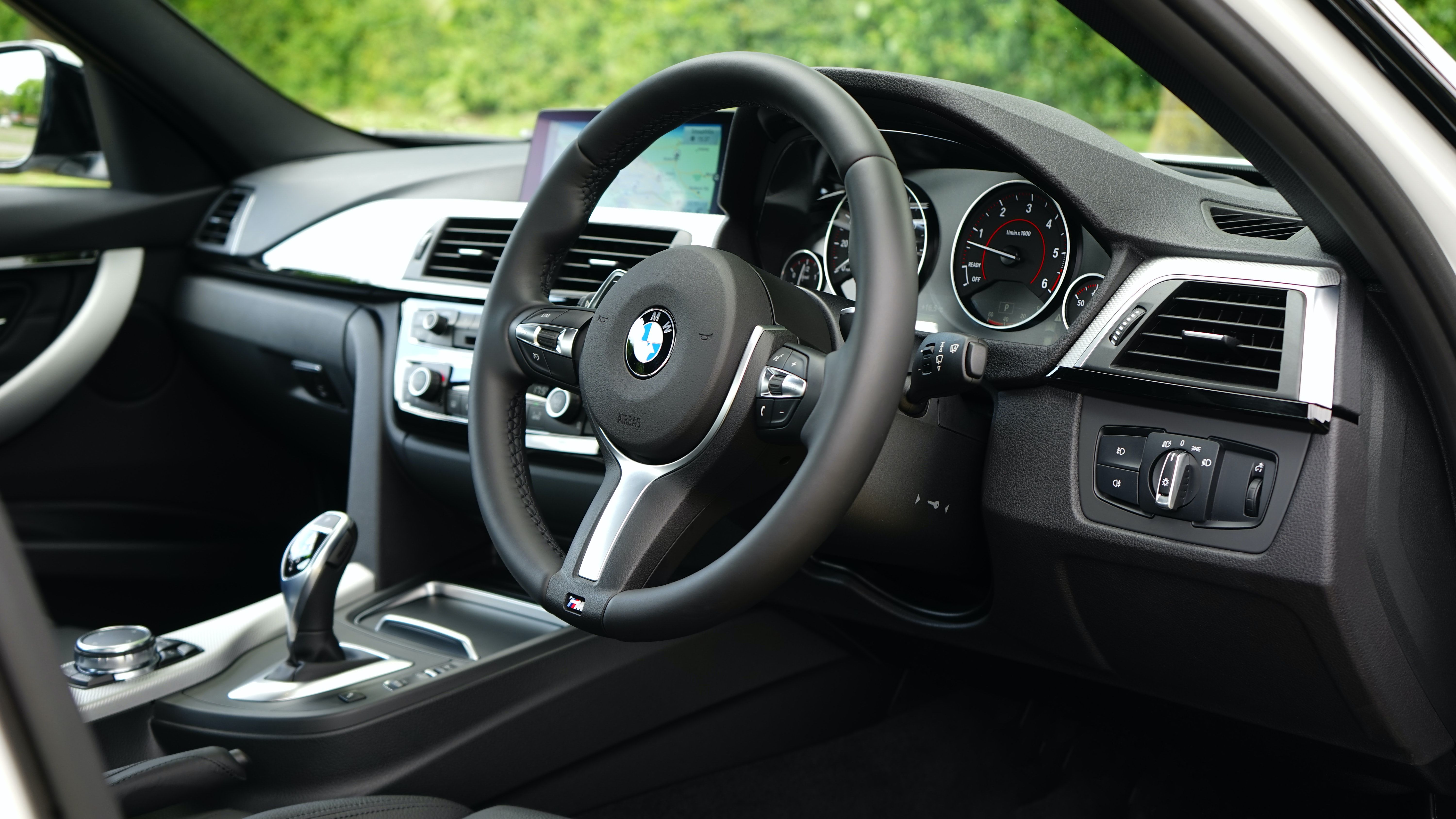 Image by Mike Bird from Pexels
Our Closing Thoughts:
In a world where connectivity is paramount, BMW ConnectedDrive Services & Apps seamlessly integrate technology into your driving experience. These innovative features and functionalities offered to buyers elevate your journey, providing convenience, safety, and entertainment at your fingertips. With BMW Teleservices, you can ensure that your vehicle is always performing optimally, while the Remote Services put control in the palm of your hand, allowing you to interact with your vehicle from anywhere.
Connected Music takes your musical experience to the next level, integrating popular streaming services into your infotainment system. The intuitive controls and high-quality sound deliver an immersive audio experience, making every drive a concert on wheels.
The Concierge Services add a touch of luxury to your journey. Imagine having a personal assistant on hand to help you with reservations, recommendations, and even flight information. With just a press of a button, the Concierge Services are ready to cater to your every need, ensuring a memorable and hassle-free drive.
One of the highlights of BMW ConnectedDrive is the ConnectedDrive Store. This online platform provides buyers the opportunity to customise their car's features and functionalities. Whether you want to upgrade your navigation system or enhance your entertainment options, the ConnectedDrive Store gives you the flexibility to tailor your vehicle to your liking, keeping you at the forefront of technological advancements.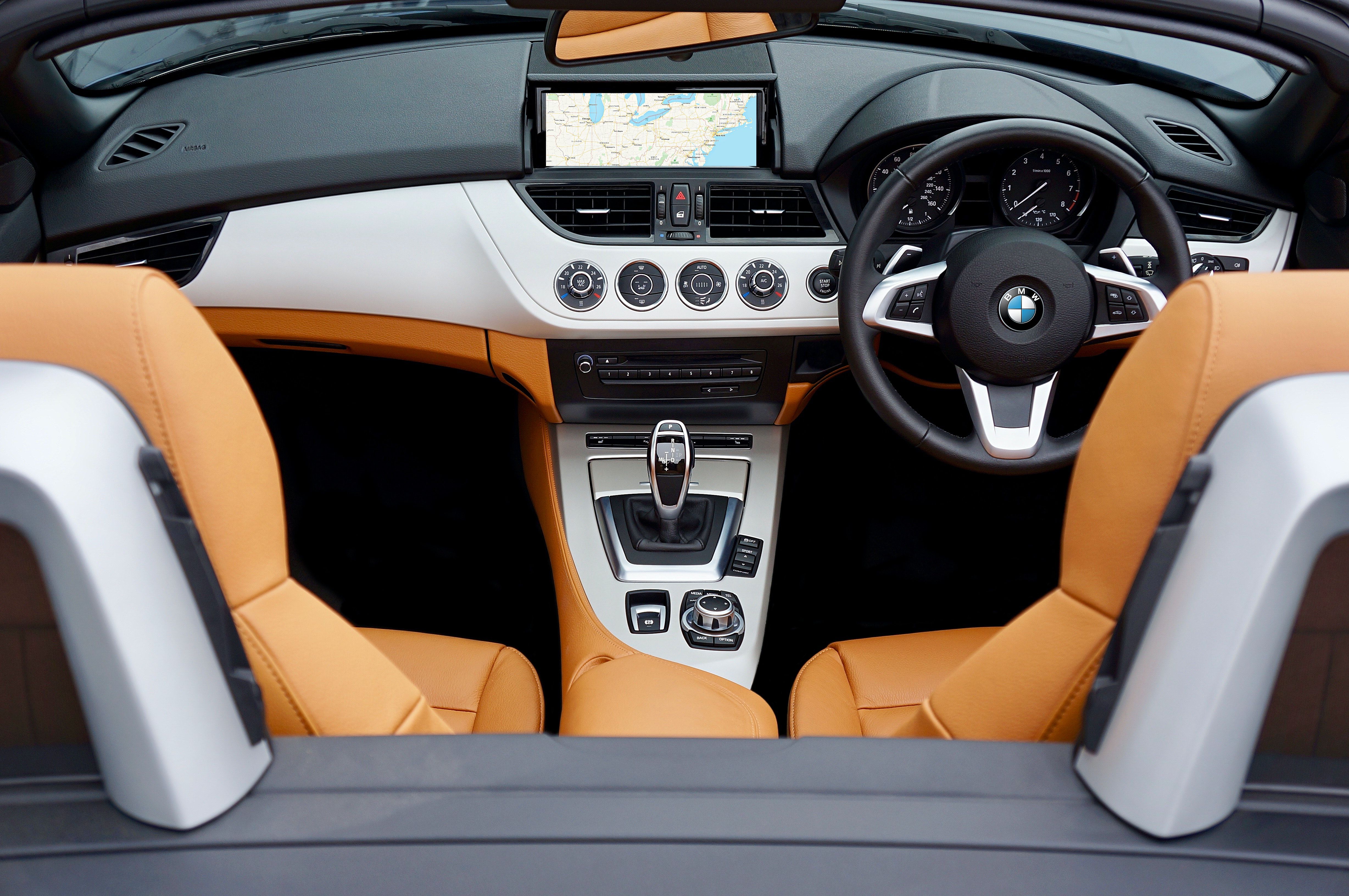 Photo by Mike Bird from Pexels
Safety is paramount in the BMW ConnectedDrive ecosystem. Features such as Intelligent Emergency Call and Real-Time Traffic Information provide peace of mind and keep you informed on the road. In the event of an accident, the Intelligent Emergency Call automatically contacts emergency services, providing them with important information about your location and vehicle.
With Real-Time Traffic Information, you can navigate through South African roads with ease, avoiding traffic congestion and optimising your journey. The system uses up-to-date data to provide accurate traffic conditions, allowing you to plan your route efficiently and save valuable time.
The BMW ConnectedDrive Services & Apps cater to all aspects of the driving experience, including efficiency. The Remote Services and BMW Connected app allow you to check your vehicle's battery status, remaining range, and charging times for electric models. This information empowers you to plan your journeys effectively and make the most of your vehicle's capabilities.
In conclusion, BMW ConnectedDrive Services & Apps revolutionise the way you interact with your BMW. Buyers can experience the benefits of seamless connectivity, personalised assistance, and enhanced entertainment options. From remote control capabilities to concierge services and music streaming, BMW ConnectedDrive keeps you connected, entertained, and informed throughout your journey. You can find BMW cars for sale on Auto Mart and unlock the complete range of cutting-edge technology that they offer.