According to Ford's advertising campaign the Ford Bantam is "the bakkie that helped build the nation." The Ford Bantam is South African to its core, and along with biltong, beer and rugby, it's an iconic part of the local culture. The company has been manufacturing vehicles in South Africa for over twenty five years and the Ford Bantam is one of the most popular used bakkies for sale in Gauteng..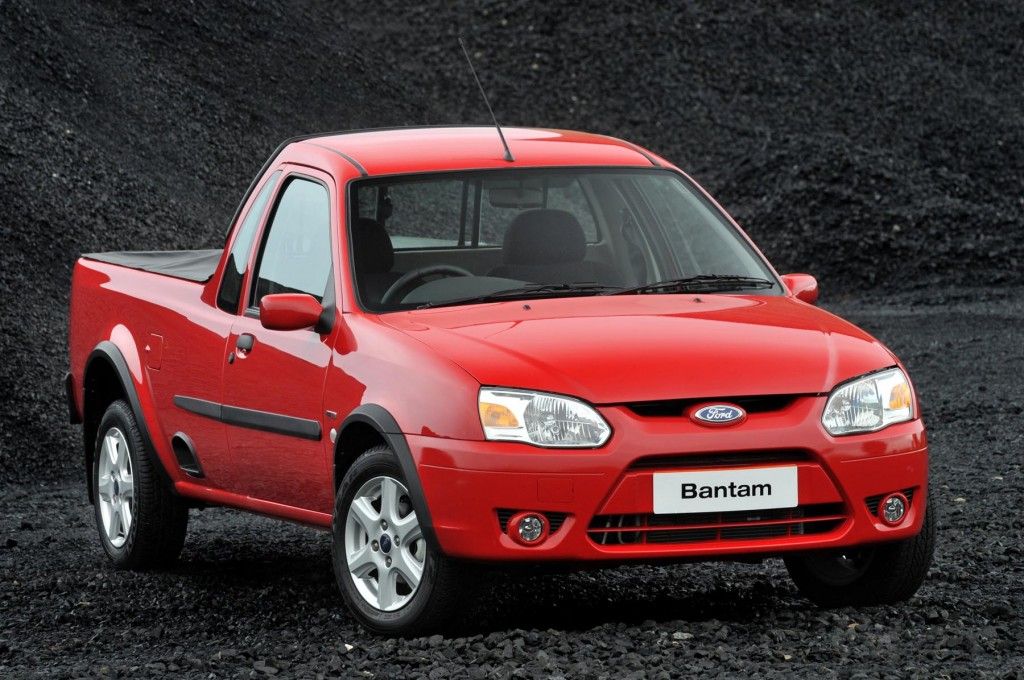 Photo source: Ford
With its rugged good looks and excellent capabilities, a Ford Bantam for sale is a good buy. The vehicle is ideal for moving building material or traversing the great outdoors. South Africa's rough terrain is the perfect place to take the Ford Bantam for a spin and put its durability to the test. The bakkie can be used as an everyday runabout or as a workhorse for commercial enterprises.
The first model was manufactured in 1983 and since then three models have been released in South Africa. The second generation had a 1.6 litre engine and improvements were made to the interior and exterior design in 2006. The 2009 model boasted enhancements to the headlights, interior and bumper.
The Ford Bantam 2009 model has a 1.3 litre 55kW engine at 5 500 r/min. The vehicle has a five-speed manual transmission and an option of 165/80TR13 steel wheels or 175/65R14 alloy wheels. The standard model is a reliable and durable workhorse and adding the XL trim offers drivers an audio system, while the XLT is more luxurious with electric windows as well as additional safety features.
The interior is ergonomically designed with an emphasis on practicality, although the XLE trim offers more luxurious features such as a leather steering wheel. The bakkie has excellent handling capabilities both on and off-road. Redesigned for 2012, the third generation offered a choice of a 1.3 litre engine, 1.6 litre engine or 1.8 litre engine. The load bin is an adequate size and the bakkie has good towing capabilities.
Are you looking for bargain bakkies for sale in Gauteng or a Ford Bantam for sale?. Then visit Auto Mart for great deals.