Hyundai's reputation for producing reliable, stylish, and feature-rich vehicles has made it a prominent name in the automotive industry. Considering the Hyundai Creta specs, this compact SUV continues that tradition, delivering exceptional value and performance. Find a Hyundai Creta for sale on Auto Mart and experience the perfect blend of style, comfort, and capability.
Photo source: QuickPic
Striking Exterior and Sporty Flair
The Hyundai Creta's exterior design is both sleek and modern, with sharp lines and curves that enhance its aerodynamic efficiency. The bold front grille, LED headlights, and distinctive tail lights create an unmistakable presence on the road. Alloy wheels, roof rails, and rear spoiler add a sporty touch, while a range of available colours ensures that there's a Creta to suit every taste. These colours include Polar White, Typhoon Silver, Phantom Black, Titan Grey, and Lava Orange.
Luxurious and Spacious Cabin
Step inside the Hyundai Creta, and you'll discover a well-appointed cabin with ample space for up to five passengers. High-quality materials, soft-touch surfaces, and comfortable seating create a premium atmosphere. The driver-focused cockpit features an intuitive layout, with easily accessible controls and an ergonomically designed steering wheel. The Creta also boasts generous storage options, including a large glove box, door pockets, and cup holders.
Powerful and Efficient Performance
The Hyundai Creta's performance is equally impressive, with a choice of powerful yet efficient engines. South African buyers can opt for a 1.5-litre petrol or diesel engine, both offering a smooth and responsive driving experience. The available 6-speed manual or automatic transmissions ensure seamless gear shifts, while the suspension is finely tuned to provide a comfortable ride and agile handling. The Creta's fuel economy is also noteworthy, making it an economical choice for families and commuters alike.
Discover the Feature-Rich World Inside the Hyundai Creta
When it comes to features, the Hyundai Creta does not disappoint. It comes with a variety of features that enhance its convenience, comfort, and connectivity. Some of these features include:
Touchscreen infotainment system
Apple CarPlay and Android Auto integration
Rearview camera
Climate control
Bluetooth connectivity
USB and AUX ports
Steering wheel-mounted audio and phone controls
Keyless entry
Power windows and mirrors
Panoramic sunroof (available on higher trims)
Wireless phone charging (available on higher trims)
Premium sound system (available on higher trims)
Cruise control (available on higher trims)
Push-button start (available on higher trims) Take note that the availability of these features may vary based on the trim level and market. To get the most accurate and up-to-date information on the Hyundai Creta's features, it is recommended to visit the official Hyundai website or contact a local Hyundai dealership.
Optional Extras
The Hyundai Creta offers a variety of optional extras to cater to individual preferences.
Leather seats
Heated and ventilated front seats
Hands-free tailgate
Roof racks
Tow bars
Protective film
Photo source: QuickPic
Embrace Peace of Mind with these Safety Features
The Hyundai Creta prioritises safety, with a host of advanced features designed to protect both occupants and pedestrians.
Dual front airbags
ABS (Anti-lock Braking System) with EBD (Electronic Brakeforce Distribution)
Rear parking sensors
Side and curtain airbags (available on higher trims)
Electronic Stability Control (available on higher trims)
Tire pressure monitoring system (available on higher trims)
Forward Collision-Avoidance Assist (available on higher trims)
Lane Keeping Assist (available on higher trims)
Blind Spot Detection (available on higher trims)
When comparing the Hyundai Creta to its competitors, the Creta stands out in terms of specifications. With a more powerful engine, greater interior space, and a longer list of standard features, the Creta offers superior value for South African buyers. The Toyota Avanza's lower price point may be appealing, but the Hyundai Creta's higher-quality materials, better fuel efficiency, and enhanced safety features make it a more compelling option overall.
Dimensions and Capacities:
Length: Approximately 4 300mm
Width: Approximately 1 790mm
Height: Approximately 1 620mm
Wheelbase: Approximately 2 590mm
Ground Clearance: Approximately 190mm
Boot Capacity: Approximately 430 litres, expandable with rear seats folded down
Fuel Tank Capacity: Approximately 50 litres
Engine:
The Hyundai Creta offers two main engine options, catering to different preferences and driving needs. Here are the engine specifications for both the petrol and diesel engines:
1.5-liter Petrol Engine:

Displacement: 1 497 cc
Configuration: 4-cylinder, inline, naturally aspirated
Power output: Up to 115 PS (85 kW) at 6 300 rpm
Torque: Up to 144 Nm at 4500 rpm
Fuel delivery: Multi-point fuel injection (MPI)

1.5-liter Diesel Engine:

Displacement: 1 493 cc
Configuration: 4-cylinder, inline, turbocharged
Power output: Up to 115 PS (85 kW) at 4 000 rpm
Torque: Up to 250 Nm at 1 500 - 2 750 rpm
Fuel delivery: Common-rail direct injection (CRDi)
Both engines are available with either a 6-speed manual transmission or a 6-speed automatic transmission, depending on the trim level and market. The Hyundai Creta's engines are designed to offer a balance of performance, efficiency, and refinement suitable for daily driving and longer journeys alike. Please note that engine specifications may slightly vary across different markets and trim levels.
The Hyundai is the ideal vehicle for
Family-oriented drivers: With ample interior space, comfortable seating, and a plethora of safety features, the Hyundai Creta is an ideal choice for families who prioritise comfort, safety, and reliability in a vehicle.
Urban commuters: The Creta's compact size, easy manoeuvrability, and fuel efficiency make it a great option for those who frequently navigate through city traffic and tight parking spaces.
Style-conscious individuals: The modern and sleek design of the Hyundai Creta will appeal to drivers who appreciate a visually appealing vehicle that stands out on the road.
Tech-savvy drivers: With its touchscreen infotainment system, smartphone connectivity, and available advanced driver assistance systems, the Creta is an excellent choice for those who enjoy the convenience of cutting-edge technology in their vehicles.
Adventure seekers: The Hyundai Creta's versatile nature and available customisation options, such as roof racks and tow bars, make it a suitable option for people who enjoy outdoor activities and weekend getaways.
Value-conscious buyers: Those seeking a well-equipped vehicle at a competitive price will appreciate the long list of standard features and overall value offered by the Hyundai Creta.
Hyundai Creta price ranges: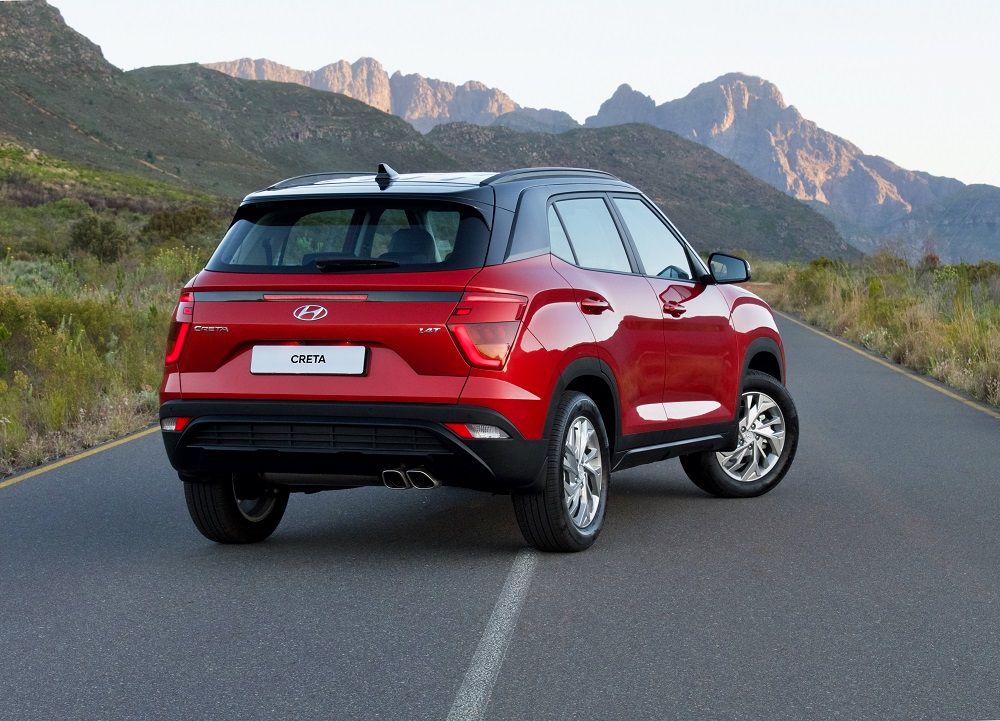 Photo source: QuickPic
The Hyundai Creta specs showcase the perfect balance of style, comfort, and performance in a compact SUV. With its eye-catching exterior, well-appointed interior, and an impressive list of features and safety equipment, the Creta proves to be an excellent choice for South African buyers. Find a Hyundai Creta for sale on Auto Mart and experience the exceptional value and capabilities that this outstanding vehicle has to offer.