Need to move goods, transport sports equipment or move rubble? If you need an everyday runabout and a reliable lightweight workhorse, look no further than the Opel Corsa Utility bakkie. South Africa loves bakkies and over the years the Corsa bakkie has remained a firm favourite amongst the discerning local market. This vehicle is up with the best in its class, offering an affordable and reliable way of getting around.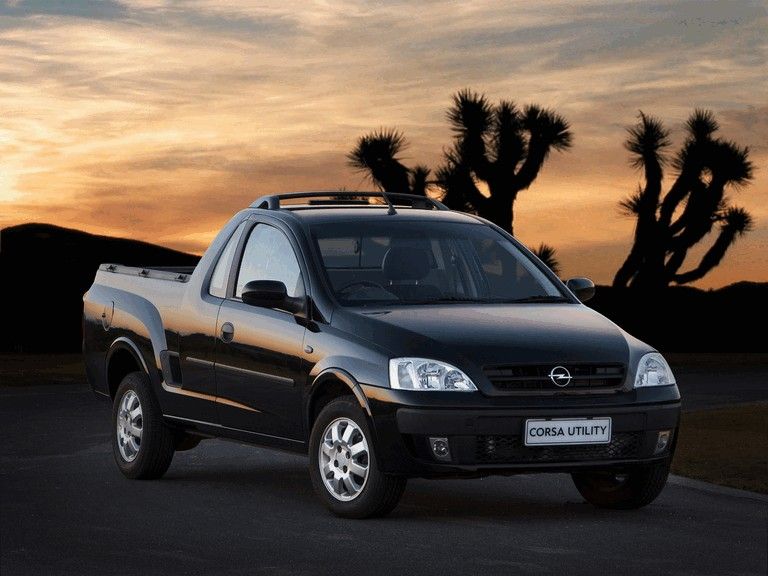 Photo By Mad4Wheels
The first Opel Corsa was manufactured in 1982 and the original models were fitted with a 1.2 litre 55 horsepower engine. Redesigned for 1990, updates were made to the Opel Corsa's interior and the headlights were modified. Current models have maintained the company's reputation for good quality vehicles that are affordable to run. The bakkie is also known as the Chevrolet Corsa Utility and with its sleek and practical design it is not a bad looking vehicle. The bakkie has maintained its popularity and is one of the best sellers on the half tonne market.
Manufactured in Brazil, it was first released on the South African market in 2004 and models are available in sports or club trim. The Corsa bakkie is a fun and involving drive with good handling capabilities. With a payload of 650kgs, it is suitable for transporting light goods and has a towing capacity of 670kgs. With the 66 kW engine, the Opel Corsa Utility bakkie can hit 100kph in 13.02 seconds.
The bakkie can reach speeds of 160 kph and it has a reasonable fuel consumption of 8 litres per 110 kms. Standard models have power steering, which adds to driving comfort and increases the vehicle's manoeuvring capabilities. The driver's seat is adjustable and an immobiliser is a standard safety feature.
Photo By Mad4Wheels
The Sport version has air-conditioning and additional security measures such as an alarm and central locking. Airbags and an ABS breaking system are an important safety measure and the fog lamps give drivers extra visibility in bad weather. The interior has an athletic appearance with sports seats and stylish trims.
If you are looking for a Chevrolet Corsa Utility or Opel Corsa Utility bakkie for sale, visit us.