Looking for a practical and dependable family car? Look no further than the Toyota RAV4. Designed to enhance your everyday life, this compact SUV has everything you need. With ample features and interior space, it's a great choice for families. As if that's not enough, the car comfortably seats five passengers and offers plenty of cargo space. As a result, the Toyota RAV4 specs make it an ideal option for families. In this review, we'll delve into those specifications to show you why this car is a must-have. For now, browse on Auto Mart to see a variety of Toyota RAV4 for sale and find the one to buy.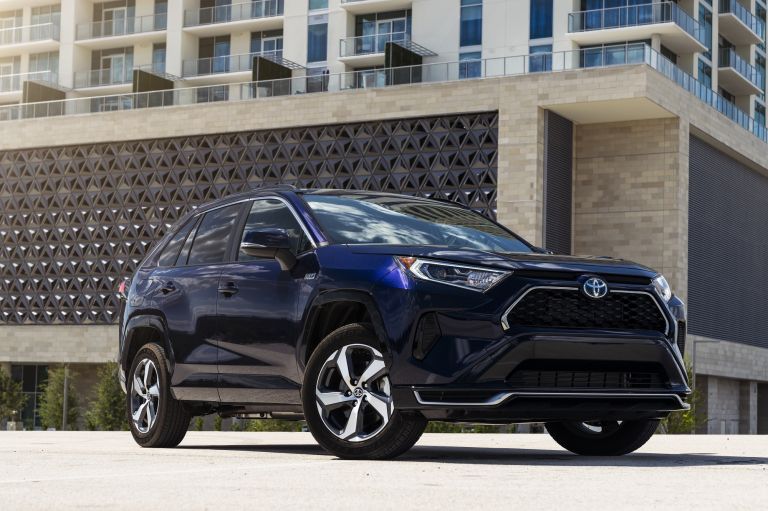 Image by Mad4Wheels
Exploring the Impressive Toyota RAV4 Specs
Exterior
The Toyota RAV4 exterior features a modern design with sharp lines and angles. It has a big grille with a bold Toyota logo in the middle. Furthermore, the lights are LED and have a sleek, long design that blends into the front fenders. The roofline slopes down towards the back, making the RAV4 look sporty and easy to move through the air. At the back of the car, you'll find LED lights, a spoiler, and two shiny chrome exhausts.
Interior
Toyota RAV4 interior tech:
If you are tech advanced, you will definitely enjoy this car. Every RAV4 has a super advanced navigation system and an audio system with a 7" touchscreen above the middle stack. You can use buttons on the steering wheel to control it. Moreover, the display audio system can connect to your smart device using wireless Apple Carplay or Android Auto, and it has USB and Bluetooth. You know what's more interesting? You can see your phone's screen on the car's display, and the sound comes out of the six speakers. To keep you connected and charged up, the RAV4 has a wireless charging mat for certain handheld devices. It's in a handy spot too!
Toyota RAV4 stylish interior:
Since the tech interior is covered, the focus is now on the stylish part. The stylish part of the interior of Toyota's RAV4 is what sets it apart from other cars. Its soft materials, classy looks, and comfortable design make it an ideal option for people who want to feel more stylish and comfortable. Its various models also come with attractive finishes for their various components. Additionally, the car features a special mirror that can be adjusted automatically to provide a better view of the outside world. It also comes with an LED display that allows you to see an amazing 360 degree view of the vehicle from the top.
Performance
The Dynamic Force engine of the Toyota RAV4 Hybrid is a four-cylinder petrol engine that's made up of an electric motor and a 2.5L four-cylinder. The front-wheel-drive model gets a power output of 215 and can go from 0 to 62 mph in just 8.4 seconds. On the other hand, the four-wheel-drive model can go from 0 to 62 mph in just 8.1 seconds. Even if you have to merge into traffic or overtake, the Toyota RAV4 Hybrid's responsive four-wheel-drive system will give you enough confidence to feel at ease. It can be tuned for better steering and throttle response in Sport mode.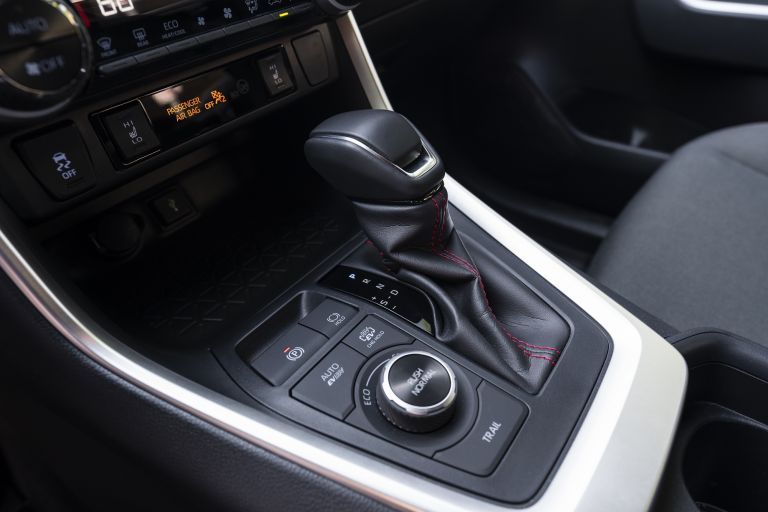 Image by Mad4Wheels
Design
The Toyota RAV4 is designed to appeal to both the modern and rugged desires of drivers. Its bold and versatile appearance makes it an ideal choice for those who want a vehicle that can handle any challenge. Its versatile features and high-quality construction make it an ideal choice for those who want to enjoy a great deal of comfort and performance.
Features
Depending on the trim level, the RAV4 can come with a variety of features, including a touchscreen infotainment system, Apple CarPlay and Android Auto, a panoramic moonroof, heated front seats, a power liftgate, a 360-degree camera, and a variety of driver assistance features such as adaptive cruise control and lane departure warning.
Safety features
The RAV4 has a reputation for being a safe vehicle. The current model comes standard with Toyota Safety Sense 2.0, which includes features such as pre-collision warning with pedestrian detection, lane departure warning with steering assist, automatic high beams, and adaptive cruise control.
Specification / Price
The Toyota RAV4 2021 is available in South Africa with two engine options: a 2.0-liter petrol engine and a 2.5-liter hybrid engine.
Here are some of the key Toyota RAV4 specs and prices for the RAV4 models available in South Africa:
Toyota RAV4 2.0 GX 6MT
2.0-liter petrol engine
127 kW power output
203 Nm torque
6-speed manual transmission
Front-wheel drive
Fuel consumption: 6.8 l/100km
Toyota RAV4 2.0 GX CVT
2.0-liter petrol engine
127 kW power output
203 Nm torque
Continuously Variable Transmission (CVT)
Front-wheel drive
Fuel consumption: 6.5 l/100km
Toyota RAV4 2.0 GX-R CVT
2.0-liter petrol engine
127 kW power output
203 Nm torque
Continuously Variable Transmission (CVT)
All-wheel drive
Fuel consumption: 6.7 l/100km
Toyota RAV4 2.5 VX CVT AWD
2.5-liter hybrid engine
163 kW power output (petrol engine + electric motor)
221 Nm torque (petrol engine)
Continuously Variable Transmission (CVT)
All-wheel drive
Fuel consumption: 4.8 l/100km
Price on Auto Mart starts from R 64,900 - R 599,900
Note that these prices are indicative and may vary depending on the dealer and any additional features or accessories that are added.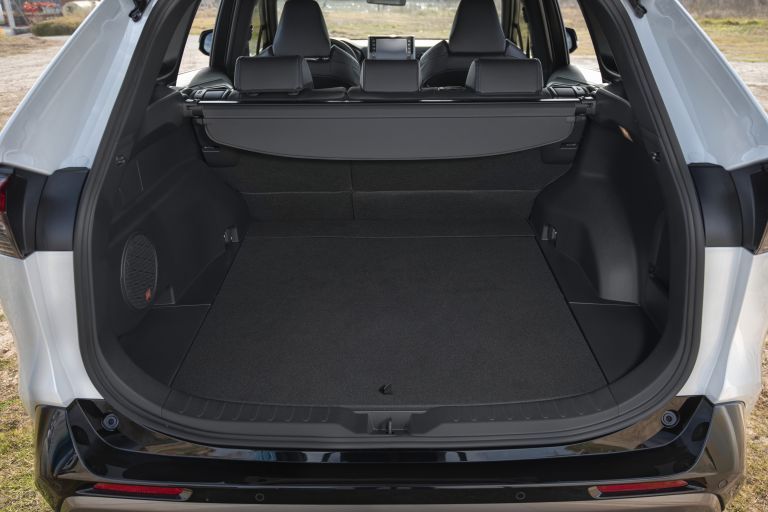 Image by Mad4Wheels
Extra
The Toyota RAV4 comes with many additional features that can be added to your vehicle depending on the trim level and model you choose. Some of these include blind-spot monitoring, power liftgate, leather seats, wireless charging, and a Premium audio system.
Overall, the Toyota RAV4 is a remarkable vehicle that offers an impressive array of specifications and features. Its versatile performance, fuel efficiency, and advanced safety technologies make it a top choice for drivers who seek a reliable and stylish SUV. From its spacious and comfortable cabin to its impressive towing capacity, the Toyota RAV4 delivers outstanding performance both on and off the road.
With its impressive Toyota RAV4 specs, it's no wonder why it continues to be a popular choice among SUV enthusiasts, providing more reasons to buy it than ever before. You already know enough about this car. So, find Toyota RAV4 for sale on Auto Mart to buy.