Tough, rugged and fun, the DT Yamaha bikes are a great buy. With a DT bike you will be ready to explore anytime. The trustworthy performance of this bike makes it the model that you want to be riding both now and in the future. If you are looking for used motorcycles for sale, whether it is Yamaha or not, Auto Mart is the perfect place to start.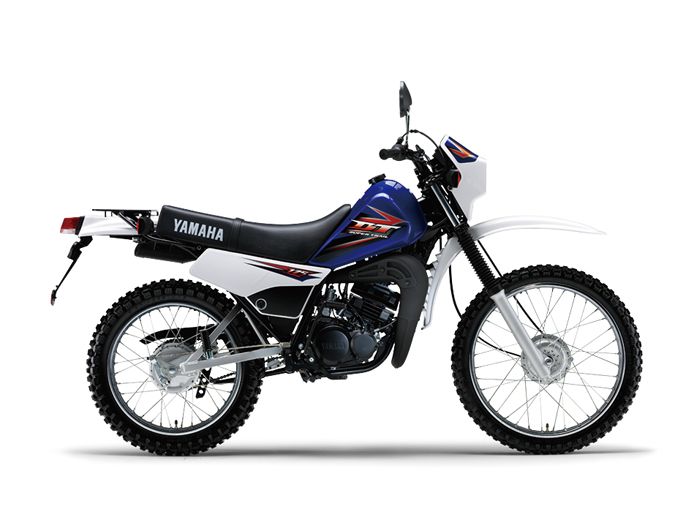 Yamaha motorcycles and brand
Whatever your dreams are, Yamaha is there to help you get where you want to be. Yamaha is dedicated to pushing the limits. Their commitment to customer satisfaction is evident in the high quality of Yamaha motorcycles.
Not only do their bikes offer unrivalled performance, but they also offer you value for your money too. Yamaha products are designed to enhance your quality of life and to be there for your memorable moments.
The DT Yamaha bikes
Yamaha bikes have a reputation for excellence and the DT is no exception. Yamaha ensures that its legacy is continued by the quality performance of the DT bikes. The quality design of these bikes saves you money on maintenance.
If you want a bike that excels in the city, as well as off-road, DT bikes, are an excellent option. The responsive engine and precise handling make these Yamaha bikes well-suited to an urban setting. Their motocross-style chassis enables these bikes to cope with off-road trails. Whether you are navigating city streets or exploring off-road trails, the DT assures you a stylish ride.
The DT bikes make enjoying nature simple and fun. Their powerful and agile performance makes them well-suited to reaching secluded spots. The advantage of these bikes is that they are able to take you to areas that you wouldn't be able to reach with a 4 wheeler. The suspension as well as the padded seat help to make trips on challenging terrain more comfortable.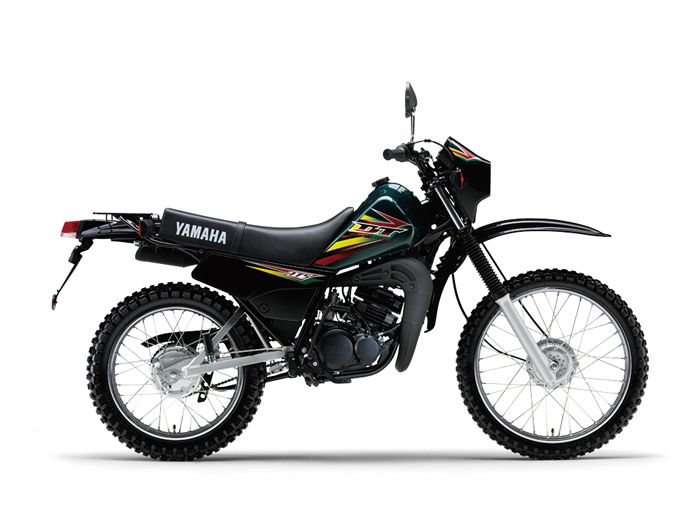 The Yamaha DT 125 and 175 are both models which are available in this range. Equipped with a trustworthy air-cooled single-cylinder engine, the DT bikes deliver a remarkable performance. Their lightweight body further enhances the quality of ride that these bikes deliver. Their design offers the advantage of precise and agile handling.
These responsive bikes offer ample useable torque as well as a powerful acceleration. The harmony between performance and functionality adds to the appeal of the DT models. These Yamaha bikes are designed to support your lifestyle whether it be for work or pleasure. The durable nature of these bikes makes them suitable for use in the dairy farming industry as well as in logistics.
If you are looking for a transport solution that you can trust, the Yamaha DT 175 and 125 are great options.
The seat height for these bikes is 830 mm. They have a wheelbase of 1340 mm and a minimum ground clearance of 260 mm which makes them suitable for off-road driving. Their weight with oil and fuel tank filled is 107 kgs. They have a telescopic front suspension and a swingarm rear suspension. Both the front and back of the bike have drum brakes.
Performance Specifications of the Yamaha DT 125 and Yamaha DT 175
The DT models have a fuel tank capacity of 10 litres and an engine oil capacity of 0.9 litres. These bikes have a CDI ignition and a kick starting system with a return shift. Both DT versions have a constant mesh 6 speed transmission. For an overview of the DT 125 and 175, take a look at the table below.
| | | |
| --- | --- | --- |
| | Yamaha DT 125 | Yamaha DT 175 |
| Displacement | 123 cc | 171 cc |
| Bore and Stroke | 56.0 x 50.0 mm | 66.0 x 50.0mm |
| Maximum Torque | 1.55 kgm @ 6500 rpm | 1.90 kgm @ 5500 |
| Maximum Power | 15 ps @ 7000 rpm | 17.5 ps @ 7000 rpm |
Finding used motorcycles for sale offers you good value for your money. The excellent reputation of Yamaha bikes makes buying a second hand model a viable option. The range of products offered by Yamaha makes it easy to find a bike that matches your requirements.
Buying a quality bike second hand from a reputable brand like Yamaha is a great way to save money. If you are looking for a hardworking bike that gives you the freedom to explore, check out the DT 175 and 125. Take one of these bikes for a test drive to experience their performance for yourself.
Ready to buy your first (or even second) motorcycle? Browse through the awesome deals on used motorcycles for sale and find your two-wheeled beauty.