If you are a full-blooded South African then you will know the three B's…Beer, biltong and bakkies – one of the loved models being an Isuzu D-MAX single cab. If you don't have the latter then you might want to get yourself one. Not only does it double up as your wife's shopping car, but it's also very handy to the South African male. It can get you to work and back, carry all your mates to the local watering hole and it's a camping man's best friend.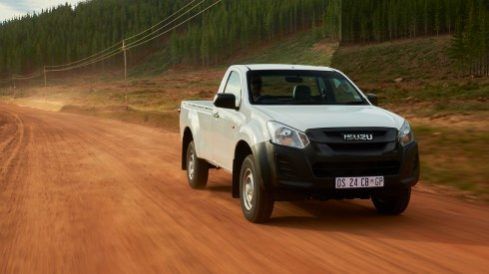 Photo by Isuzu South Africa
Are you looking for a new or used Isuzu D-MAX single cab for sale in South Africa? Shop for affordable cars on Auto Mart.
If you are looking for the best bakkie that South Africa has to offer, then look no further than Isuzu bakkies for sale, especially the Isuzu DMAX single cab. Isuzu has been making great bakkies for a very long time and they have perfected their Isuzu KB. It's more than a match for any terrain, load or road challenge that you could possibly throw at it. It's also very fuel-efficient. In the past, bakkies had to choose between power and fuel consumption, but not here.
The Isuzu DMAX single cab has a combined cycle consumption of 7,6l / 100km which is on par with normal sedans that have been specifically designed to reduce fuel costs. Every single aspect of this bakkie has been built for toughness and endurance.
As you can see, the bakkie is packed with features. Let's take a closer look at the Isuzu DMAX single cab appearance.
Isuzu D-Max Single Cab Interior Features

'
Photo by Isuzu South Africa
Although this Isuzu bakkie is built for toughness, it has a softer touch. The Isuzu DMAX offers a comfortable 60/40 split-bench seating. In an effort to maximise the interior space, the Isuzu DMAX comes with 2 glove boxes as well as door storage pockets with built-in cup holders. It also comes with an integrated sound (on selected trims only) and cruise control.
Isuzu D-Max Single Cab Exterior Features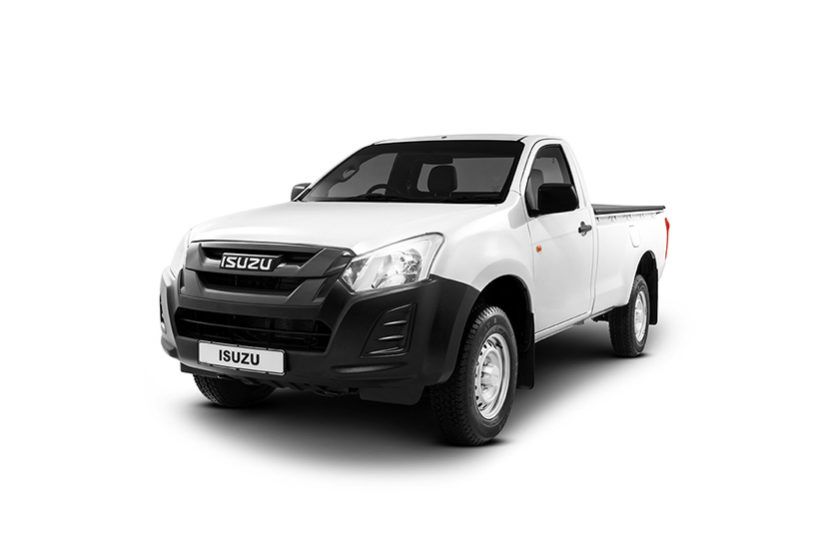 Photo by Isuzu South Africa
When you want to design something to be reliable, simpler is often better. The engineers at Isuzu have always lived by this motto and the Isuzu D-MAX single cab makes simple look good. This vehicle is modelled off the older Isuzu bakkie models but with a few modern twists. It has central sop lamps to increase visibility at night. Low resistance tires that have been specifically designed with fuel consumption in mind and a load box made from extra thick metal to take any load with ease. For added safety, this Isuzu bakkie comes with added control in emergencies, through ABS, electronic brake-force distribution, traction control and brake assist.
Buy a used or new Isuzu D-Max single cab on Auto Mart.