For those in search of the ultimate workhorse, look no further: the Volkswagen Amarok is the vehicle you've been dreaming of. Built to take on the toughest challenges and engineered with unparalleled German precision, the Amarok is a true testament to Volkswagen's commitment to producing vehicles that excel both on and off the road. In this review, we'll take a look at the Volkswagen Amarok for sale, exploring its exterior, interior, performance, design, and much more.
Get ready to discover why this remarkable pick-up is perfect for the South African market.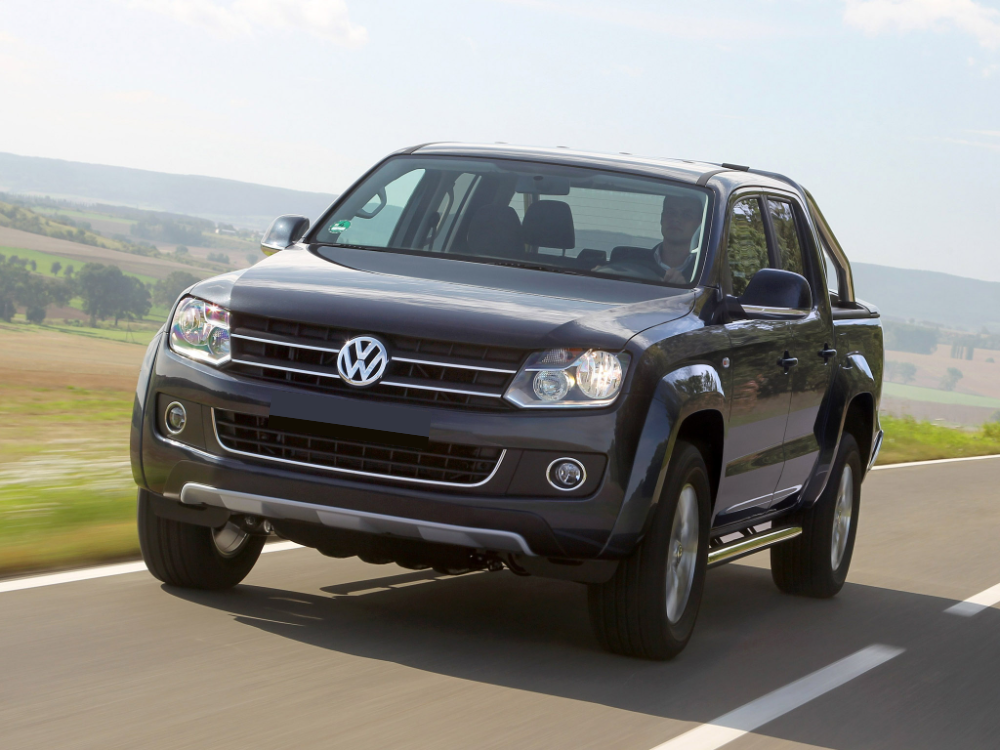 Photo credit: Mad4Wheels
Exterior
The Amarok's exterior is a seamless blend of ruggedness and sophistication. Its striking design features a bold, assertive front grille, flanked by angular headlights that lend the vehicle an unmistakable presence. The high ground clearance and muscular wheel arches make it clear that this is a vehicle built to conquer any terrain, while the stylish alloy wheels and chrome accents add a touch of refinement.
Interior
Step inside the Amarok, and you'll find an interior that is both practical and comfortable. The spacious cabin is designed to accommodate up to five passengers, with ample legroom and headroom for all occupants. High-quality materials and finishes are used throughout, giving the vehicle a premium feel that belies its rugged exterior. The ergonomically designed seats provide excellent support for long drives, while the intuitive layout of the dashboard puts all controls within easy reach.
Performance
When it comes to performance, the Volkswagen Amarok is a true powerhouse. Available with a choice of potent engines, including a 3.0-litre V6 TDI that delivers an impressive 190kW of power and a massive 580Nm of torque, the Amarok has more than enough grunt to tackle even the most challenging off-road conditions. The 4Motion all-wheel-drive system ensures excellent traction on any surface, while the smooth-shifting 8-speed automatic transmission makes for a refined driving experience.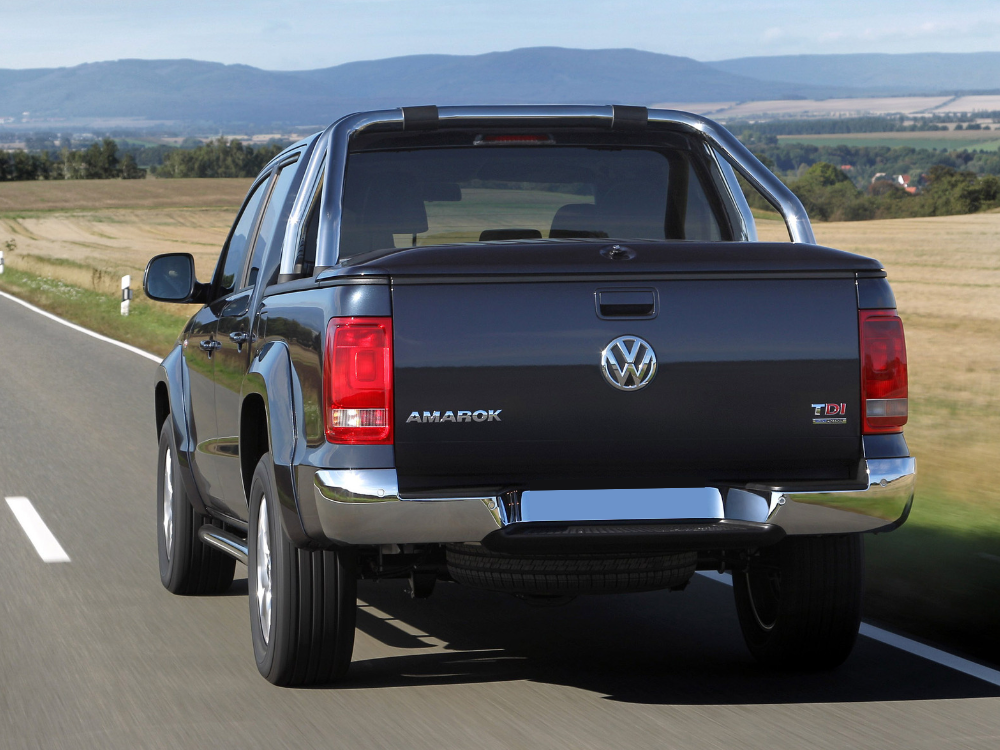 Photo credit: Mad4Wheels
Design
If you're looking for a Volkswagen Amarok for sale, you will definitely want to know more about its design. It is a masterclass in form and function. Its sleek lines and aerodynamic shape not only look great but also contribute to the vehicle's impressive fuel efficiency. The double cab layout offers both practicality and versatility, with a roomy cargo bed that can easily accommodate large loads. With a payload capacity of over 1 000kg and a towing capacity of up to 3 500kg, the Amarok is more than capable of handling even the toughest jobs.
Features
The Volkswagen Amarok is packed with features designed to make your driving experience as enjoyable and hassle-free as possible. The infotainment system offers seamless connectivity, with Bluetooth, Apple CarPlay, and Android Auto integration, allowing you to easily access your favourite apps and media on the go. Other standout features include a rearview camera, dual-zone climate control, and a multi-function steering wheel that puts all essential controls at your fingertips.
Safety features
Safety is a top priority for Volkswagen, and the Amarok is no exception. The vehicle comes equipped with a host of advanced safety features, including electronic stability control, anti-lock brakes, and a suite of airbags to protect occupants in the event of a collision. The Amarok also boasts a range of driver assistance systems, such as adaptive cruise control, lane assist, and park assist, which help to prevent accidents before they happen.
Specifications
The Volkswagen Amarok is available in a range of configurations, with various engine options, drivetrain setups, and trim levels to choose from. The top-of-the-line Amarok Highline offers the most impressive specifications, with the aforementioned 3.0-litre V6 TDI engine, 4Motion all-wheel drive, and a host of luxury features that set it apart from its competitors.
Extras
For those who desire an even more tailored Amarok experience, the Volkswagen Amarok for sale offers a range of optional extras and accessories to enhance the vehicle's capability and style. These include off-road suspension upgrades, stylish sports bars, and various bed liner options to protect the cargo area. Additionally, customers can choose from an array of exterior and interior personalisation options, ensuring that their Amarok is perfectly suited to their individual tastes and requirements.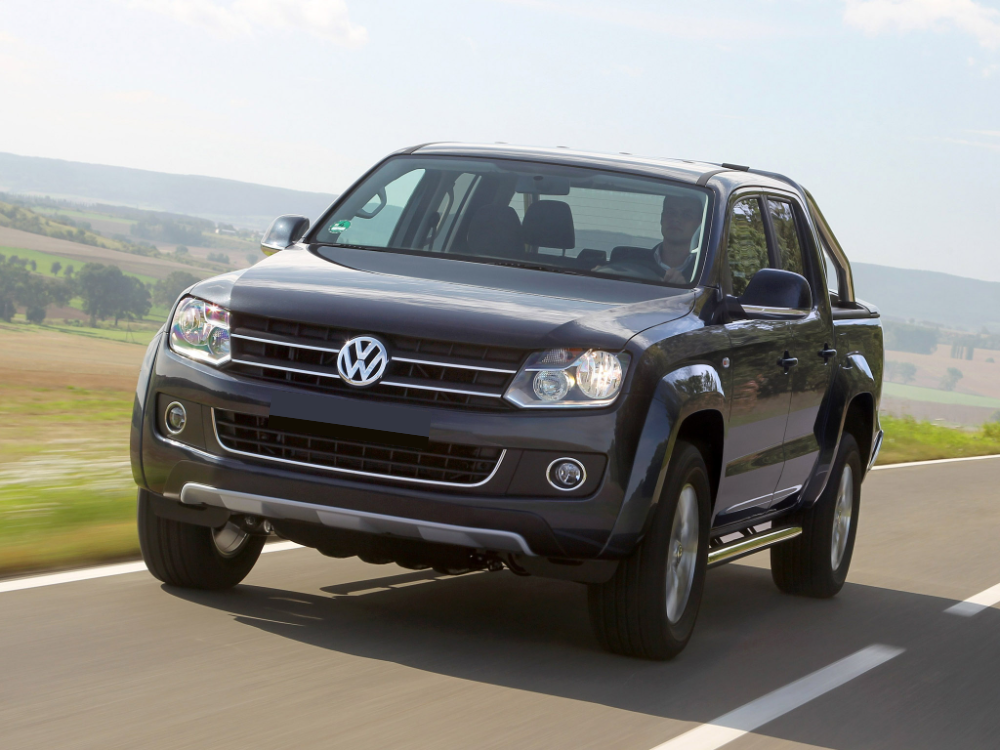 Photo credit: Mad4Wheels
The Volkswagen Amarok is an exceptional vehicle that perfectly meets the demands of the South African market. With its rugged exterior, comfortable interior, and impressive performance, the Amarok is more than capable of tackling the diverse and challenging terrain our beautiful country has to offer. Its thoughtful design and extensive list of features ensure that this pick-up is not only practical but also a pleasure to drive.
So, if you're in the market for a capable, versatile, and stylish workhorse, the Volkswagen Amarok for sale should undoubtedly be at the top of your list. With its winning combination of performance, refinement, and reliability, the Amarok is a pick-up that truly stands apart from the crowd. Find Volkswagen Amarok vehicles on Auto Mart right now.